5 best stock trading apps of 2019
Robinhood – buy stocks without fees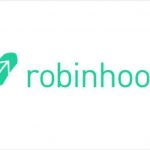 While Robinhood app certainly offers less features and information compared to many other trading apps, it takes the first place at the top of our list for one simple reason – it is free. This means that you can download it, create an account and buy your first stock today! The app doesn't change fees for trading stocks, so you can make any trade, no matter how small. Robinhood makes stock trading possible for every single person and any budget. You can buy stocks and track how they are doing and you can also invest in ETFs and Bitcoin, but mutual fund investing is not available.
TD Ameritrade Mobile and TD Ameritrade Mobile Trader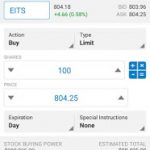 TD offers not one, just two trading apps for investors with different needs. If you are just starting out on building your portfolio or if you don't plan on trading actively and frequently, TD Ameritrade Mobile will work best for you. You can download this app on your Windows, Apple or Android device and choose stocks easily, read up on research and investment advice and even watch videos to educate yourself about the world of stock markets. TD Ameritrade Mobile Trade is perfect for experienced traders or for those who plan on trading actively, as it offers more technical data and analytics.
Acorns – the perfect investment app for beginners
If you don't have any experience with investing and don't want to spend time to learn trading, try out Acorns. This app rounds up every purchase you make to the nearest dollar and transfers the change into your Acorns account. That money is then automatically invested in a variety of stocks and ETFs to give you a diverse portfolio. Acorns helps you make money without you even noticing it.
Stockpile – ideal for investing as a family
Stockpile is an investment app that allows you to buy and sell stocks just like other apps, but its two unique features are that you can gift shares to others for only a 99 cent fee and you can also buy fractions of expensive stocks. This means that you can easily give stocks as gifts to your loved ones, and who wouldn't like a gift like that?
Stash – the best app for learning how to trade stocks
If you're just staring out on investing, make sure you do it right. With Stash your investments can be as small as 5 dollars, and the app helps you choose the right stocks and types of trades, education you as you go. You can choose to invest in individual stocks or ETFs that represent a diverse portfolio in different fields, such as technology, environment, etc. Stash also gives you access to hundreds of articles with information that will help you become a pro trader quickly.