5 ways to save money for a vacation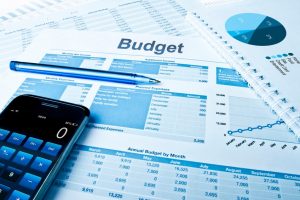 If you're desperately dreaming about a vacation but your bank account can't handle it just yet, there are a few simple ways to save for a vacation without giving up the things you love and need.
Open a vacation savings account
Having a separate account just for your vacation fund can help you achieve you go and go on a dream Hawaii vacation soon. Most accounts allow you to set up monthly deposits so that you don't forget to set aside a portion of your income regularly. Some banks also offer bonuses when you set up a vacation account, so it might be worth it to shop around a bit. Make sure that you keep that vacation account in mind and don't hesitate to deposit the extra funds you might save by eating at home more often or renting a movie instead of going to the movie theater.
Use a vacation savings app
Apps like Cubux are perfect for allocation a set amount of money to each category of your expenses and keeping track of what you're spending. You can also connect Cubux to your bank accounts to automatically transfer set sums to your vacation savings. Just download the app, set a goal and check frequently to get inspiration from seeing your vacation account fill up.
Spend less on food to save for a vacation
Food expenses can be huge, especially if you have a large family, and this is where you can find that extra money to put towards your vacation. First of all, make sure that you always eat before going to the grocery store – this will save you a lot of cash. Make a list of everything you need to buy and stick to it. It also helps to shop less frequently – try taking only one trip to the store per week. This way even if you cave to some cravings, it will just be one time, you won't be buying tons of food you don't need every two days.
You can also try getting rebates on your food by taking photos of receipts and uploading those pictures to Checkout 51. Checking your grocery store;s app for coupons can also help a few bucks every time you shop.
Set up a vacation savings jar
This can be a cute little way to store your leftover cash, bring some savings motivation to your house and save as much as several hundred dollars. Just make sure that you don't start taking all that cash out of the jar for random expenses instead of putting it in.
Sell things you don't need and save money for a vacation fund
If you're still thinking of that Disney vacation for the family, stop daydreaming and start digging through your belongings. Most of us have tons of stuff we no longer need. Spend a few hours taking pictures and posting the items on your town's message boards on Facebook, Craigslist and eBay. You can easily make a few hundred dollars in a couple of hours, plus, you will declutter your home – a win-win situation.