5 best apps for listening to music on your iPhone or Android
iHeart Radio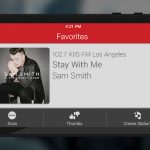 iHeart Radio is a popular website and mobile app that offers an impressively large range of services. This includes listening to podcasts, live radio, local and international news and streaming music. The app is completely free and you don't even need to create an account to use it, just download and listen away. The only caveat is that you can only skip a certain number of tracks every day. Lastly, unlike what the name of the app might suggest, it is not only available on iPhones, Android devices also support the app, as well as a large number of other gadgets.
Spotify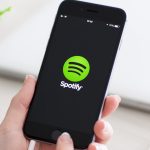 Spotify is, without a doubt, the most popular app for listening to music in the world, as it offers more than 30 million songs that you can listen to for just 10 dollars a month. Or, if you have a family, you opt for a family plan that costs 15 dollars a month. For this small price you can save songs and listen to them later offline, design your own playlists for every mood and purpose etc. Spotify also offers a free plan that allows you to listen to a selection of songs on shuffle, which is perfect if you like discovering new songs and artists.
Pandora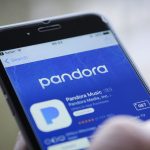 Pandora is another wildly popular app for music streaming similar to Spotify. Here you can search for a certain song, musician or even an entire genre of music. The app is self-learning, meaning that the more you use it, the better it becomes at understanding your music taste, giving you better recommendations. You can either choose to use Pandora for free with ads and a certain fixed number of "skips" every day, or you can opt to pay for a regular account, which costs 5 dollars a month. This Pandora Plus Plan has no ads, unlimited skips, top-notch quality of sound and allows you to use four offline stations. There's also a Premium Plan for 10 dollars a month that allows you to create playlists and listen to music on-demand.
Slacker Radio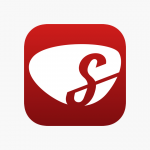 Slacker Radio is another amazing app that lets you discover new music though a radio format with each station presenting music in a particular genre. There are three types of accounts you can have on Slacker Radio: the free account allows you to listen to music without limits on the number of songs you can skip but it does have ads, both visual and audio, which interrupt the music and can worsen your experience. The Plus plan costs only 4 dollars a month – less than your average cup of coffee! This plan is ad-free and boasts better sound quality. The Premium Plan costs 10 dollars a month and allows you to listen to music offline and even on demand.
YouTube Music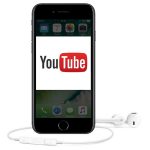 YouTube music is a new app that's a lot similar to Spotify in terms of the services it offers. Some of the awesome new features include being able to search for the song by typing it lyrics or even a description of the song – perfect for those moments when you hear a new song but don't know the name. The app also boasts a large selection of songs from independent musicians for those who love new music. There are two price points for the subscription: 10 and 12 dollars per month.