Cubux.net app for monthly home accounting. The easiest way to financial well-being
Each of us spends a certain amount of money every month, thus managing our own finances. Making a competent choice in the implementation of expenses is necessary, as incomes must necessarily cover the needs. Many people on the way to financial well-being have benefited from such a decision as tracking all their monthly expenses. Managing finance spending is a decision on how to rationally and efficiently organize the expenditure of earned money.
Simple monthly budget planner – why do you need it?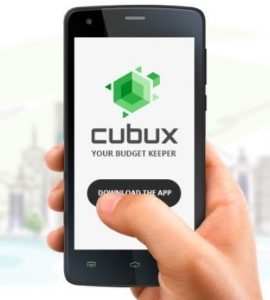 There are many reasons for starting a budget planning. Accounting for household expenses and income helps to get a complete picture of how much money is earned and how much is spent. Also, you will be able to see what money amount can remain after the implementation of all necessary spending. With the help of the organization of financial accounting, you can create reserves, allocate capital for investment, thereby significantly strengthen the overall financial condition. Created by the release of free cash savings you can also devote to the organization of passive income. According to financial advisers, planning the family budget helps to get rid of debts faster and to borrow money less often.
How to manage my financials with a Cubux tracker?
Nowadays you don't need to write down in the notebook or fill the boring excel sheet with every purchase you have made. Today you can just download a free app and track all your expenses easy and fast by filling the form on your smartphone, laptop or tablet. Cubux financial organizer is the easiest way to manage your budget. You are able to use the monthly budget template for tracking incomes and needs during a month or to use the app as a bill planner by filling the bills spreadsheet.
Thanks to the organization of financial accounting in the family, you can reduce unnecessary expenses and manage your money more consciously. Cubux app is your personal financial expert which will help you to get the detailed results of your expenses during a day, week, month, or year. With the simple interface and the convenient format of features, this online app doesn't require any special preparations for its use. After choosing the category or creating your own, you just need to fill the blank worksheet with incomes and expenses. Depending on the chosen time period (day, week, month or year) the powerful financial tools of the Cubux software will provide you with a result about how much money for each area of your life you have spent. Nowadays it is one of the best apps to manage home accounting and plan further expenses more rationally by basing on the results of the previous spending. This will help you to prepare for large purchases, to save a certain part of income as a financial reserve or just to avoid unnecessary spontaneous expenses.