Get more space on your iPhone without sacrificing photos or videos
We all sometimes encounter lack of space on our iPhones. This happens to be frustrating and stops you from getting a new app or taking a new picture. Luckily, you don't have to go through all your files to delete a part of them – there are ways to easily clear some space on your iPhone. Follow these instructions step by step and you will find out how to get some much needed space without sacrificing your favourite apps and pictures.
Know Your Stats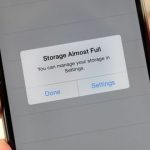 First, you need to determine how much free space you have and how much more you need. To figure this out you need to check your Storage statistics. Open Settings on your iPhone, then go to General and choose Storage & iCloud Usage. Be sure to check the Storage, not iCloud statistics for now. Click on Manage Storage. You can now see a list of your apps ranked from those that take up the most space to the least. If you notice anything big but no longer useful simply delete it to free up space. You can also check statistics by connecting your iPhone to your computer.
Delete Cache and Reset
Get rid of your search history, cookies and browsing data by going to Settings > Safari > Clear History and Website Data. Then turn off your device by holding the Power and Home buttons for a couple of seconds. Turn your iPhone back on and check in Settings if it helped.
Use the Cloud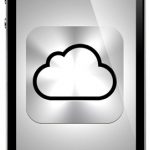 You can transfer some of your data to iCloud so it doesn't take up all of your iPhone space. The first 5GB are free but then you would be charged from $0.99 per month for 50GB to $9.99 per month for 1TB of space, as of 2018. There is also an option Optimize iPhone Storage in (Settings > iCloud > Photos ), which allows you to save pictures and videos on your device but in smaller format, sending the normal files straight to the iCloud.
There are some existing alternatives to iCloud. The most known one is Google Photos, which allows you to create albums with advanced search capability and the newest update also gives you an opportunity to limit cache size.
Google Photos offers 15GB of free photo and video storage. Upon bigger need you can pay $1.99 per month for 200GB and go up to $299.99 per month for 30TB of space, which can be used for all Google services. You also can choose to use DropBox, IceCream or ShoeBox, all of them can be beneficial in different ways.
A simple hack to get more space on your iPhone
This trick can be risky as you might be charged for downloading files you don't even want and this might not always work. The trick is to start downloading a file which is larger than the amount of space available on you iPhone. Check how much memory you have and go to iTunes. Make sure that iTunes is set to prompt you for a password or TouchID verification before any purchases. Find a file, click Rent and when your iPhone displays a warning message because it couldn't download the file due to lack of space click on Settings. It will automatically delete the cache.
Other methods to get extra storage on your iPhone
Go to Settings and choose the option for your message history to be deleted after 30 days and not to use too much space.
Use more of online files rather than downloading them.