The List of Best Applications for iPhone XR
As soon as you have a new iPhone XR in your hands, you probably want to use it to the maximum. And your smartphone can really help you become more productive, view news in a convenient format, edit photos, and not only! The main thing is the right apps, and today we will tell you what to install on your iPhone XR.
In this article you will find the best applications from different categories.
Cubux
Commands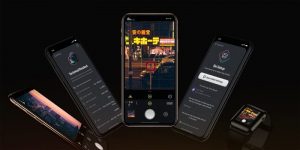 The Commands application is one of the best innovations of iOS 12. It adds custom commands for Siri that allow you to automate routine tasks. It will be enough for you to say the selected phrase so that the smartphone launches the sequence of actions via Siri.
Commands are compatible with a number of third-party applications. Their number is constantly growing and already includes Carrot Weather, Streaks, Overcast, Trello and other programs.
1Password
A very convenient program for storing passwords, credit card data and all that needs to be hidden from prying eyes. All data is encrypted and synchronized between the desired devices. There are many analogues, but judging by the ratings 1Password is most convenient.
VSCO
Perhaps this application needs no introduction. However, if you previously put off installing VSCO, you should do it now! Even in the free version there are a huge number of filters and sliders, and some of the filters have become classics long ago!
TextGrabber + Translator
Makes text recognition from a photo, and if necessary, translates into another language. Very powerful application from the company ABBYY.
Lightroom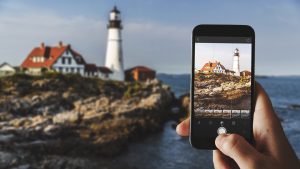 If you lack the ability to shoot in raw on iPhones, then Adobe's Lightroom would be a great choice! This application is free, it supports synchronization with Photoshop and Lightroom on your computer and allows you not only to shoot in RAW, JPEG and HEIC, but also to edit photos using many sliders. One of the important advantages is the ability to preserve the processing sequence, with the result that you can create your own filters, in addition to the default presets in Lightroom. In general, Lightroom is a great application if you are not interested in filters, but in manual settings (including working with curves).
LikeALocal
If you travel frequently and like to make a route yourself, you probably will find the LikeALocal application useful. Here are the best recommendations from local residents about places that are worth visiting: from large shopping centers to atmospheric cafes, hidden from the usual tourist routes. The application itself is a mirror of the site of the same name, which has a great advantage: you can use it offline.
Darkroom
Photo editing applications. It supports many codecs and formats, has an automatic alignment function and other techniques to help process images. The editor interface intelligently uses the free areas around the projection of the iPhone X front-facing camera.